CSS Analytical Co Inc.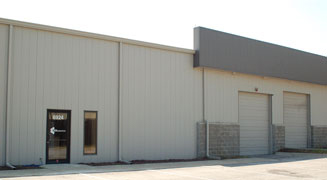 CSS Analytical Company, Inc. has been doing business as CSS Company since 1990, and incorporated as a Kansas Corporation in 1994.

Since inception CSS Analytical has specialized in being "Your Upgrade Solution Provider" focusing on upgrade products for Hewlett-Packard, HP & Agilent Technologies GCMS, LCMS, GC and LC systems.

Currently CSS Analytical has branched out in the LCMS field by offering an efficient and budget conscience nano flow gradient LC system using syringe pumps for 2D chromatographic introduction to electrospray mass spectrometry. An interface for chip based nano spray introduction to the Thermo LTQ mass spectrometer line. And finally, a Hydrogen-Deuterium Exchange system for protein analysis.

The main office for CSS Analytical is located in Shawnee Kansas, a suburb of Kansas City Missouri and our 3000 sq. ft. laboratory is located 2 miles away from the office in a local light industrial park.
Please ship all UPS and FedEx Packages to our Lab at: 6924 Martindale , Shawnee KS 66218.

I started CSS Analytical Co Inc. in my home some 23+ years ago. I did most of the work, but my wife helped out with shipping, receiving, invoicing and bill paying. Our office (World Wide Headquarters) remains in my home so that my wife will continue to help with some of the administrative tasks. Our Laboratory is in an industrial park about 2 miles from the office. We have 3000 sq. ft. half of which is unfinished warehouse and half is finished office / laboratory. There we have two instrument labs, one electronics lab, and one miscellaneous laboratory in addition to an inventory area and machine shop.
Doing Business with CSS Analytical is very easy. We're a small company and very flexible. We've permanently retired our fax machine so we prefer that you send purchase orders by scanning them and emailing them. We really don't want to make any mistakes translating a ship to address for critical parts you need tomorrow.
Application for net terms (be advised that the approval process takes some time) is via our credit application form. We do not grant net terms to customers outside of the United States.
Visa / Master Card, PayPal and Wire Transfer are the preferred method of payment for all customers. There will be a $20 bank fee assessed for all wire transfers, contact us for wire transfer details.
Scott Niemann
President