GCMS Hardware and Software Upgrades for your Agilent, Hewlett-Packard and HP Mass Spectrometers.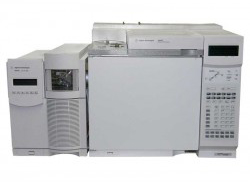 Our GCMS support, hardware upgrades, network upgrades and modifications to Chemstation software have kept thousands of HP and Agilent GC/Mass Spec 5975s, 5973s, 5972s, 5971s, 5970s, (and other models) running for years.
Since 1990 we have perfected the art of making the new and modern Agilent Chemstation continue to support the older GC/MS systems. We provide upgrade products for Hewlett-Packard, HP and Agilent Technologies Mass Spectrometers.
Our GCMS upgrade products make your older HP and Agilent mass spec systems newer, faster and better...
Support for GCMS is available on all old MS HP/Agilent instruments, before - during - and after our upgrade kits are installed. Get your mass spec instrument upgraded now for 1/4th the cost of buying new!